British Prison Straitjacket
The following pictures arrived accompanied by the following note.

It is a straitjacket of sorts, bought second-hand in Liverpool, NW England.
The canvas is VERY heavy and stiff.  It's almost like trying to wrap
cardboard around somebody.  I'm not sure if that is due to the age of the
item or not.  The canvas colour in the pics is due to the owner being thrown
around a bit outdoors.

There are internal sleeves that hold the arms in a vertical position.
Inside these sleeves, below elbow height is lined with rigid leather like
material to prevent any possible manipulation through the already stiff
canvas.

The straps are all brown leather, stiff with age.  The back doesn't appear
to be designed to close fully.  The double crotch straps cross over and
fasten at a 45' angle quite higher up the back than usual.

The owner actually has 2 of these items.  The other is a smaller one, Mens
size 1.  Could this be the elusive British Prison Jacket?

I would appreciate it if you could put a request for any info about this
item from any other site fans.  If you get any feedback, would you please
forward it on to me?

Pictures and text Copyright ©2002 Bunker Bear.
---
shavepup from the UK seems to be enjoying his straitjacket. If you are interested (especially if you want to put shavepup in a straitjacket and manacles!!) please contact him at shavepup@LineOne.net.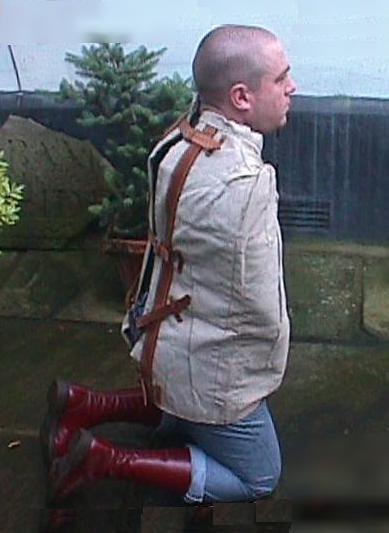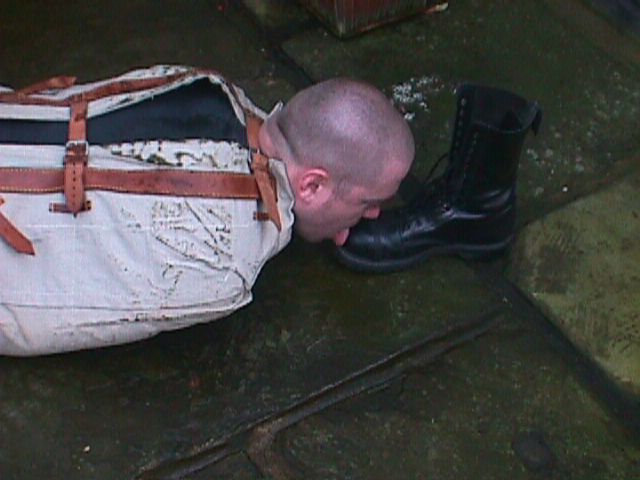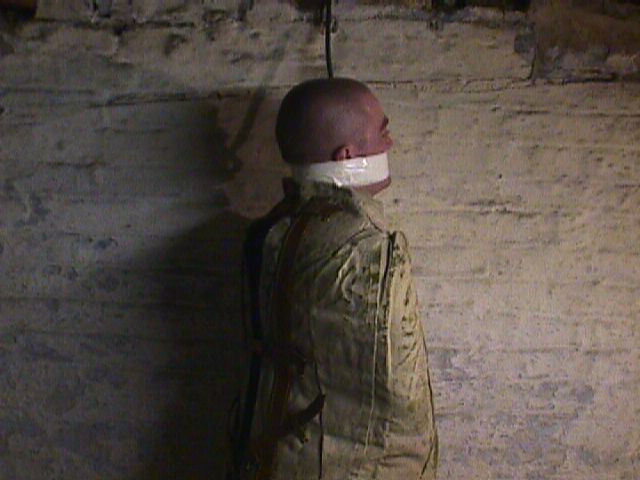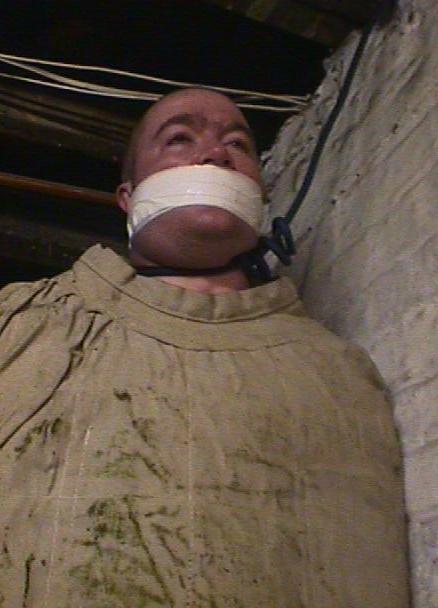 ---
Today this page has been accessed 2 times.
Yesterday this page was accessed 2 times.
This page has been accessed a total of 40081 times.

---