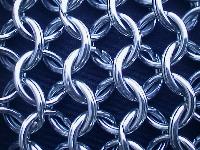 Chain Mail Straitjacket Page
This is a pull-over straitjacket that I made in 1988 with #10 (detail with scale) nickel plated steel split rings. It has about 14,000 rings and weighs about 45 pounds. It does not fasten up the back. The crotch strap holds it in place.
---
---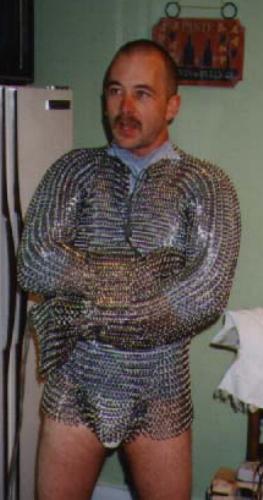 ---
The rings were purchased in bulk from:
Worth Manufacturing Company
Wire Products Division
P.O. Box 88
Stevens Point, WI 54481
---
Today this page has been accessed 1 times.
Yesterday this page was accessed 3 times.
This page has been accessed a total of 22022 times.

---
Please mail me your comments and suggestions at: louis@sj.blacksteel.com

Thanks Yossie, for hosting my page at blacksteel.com